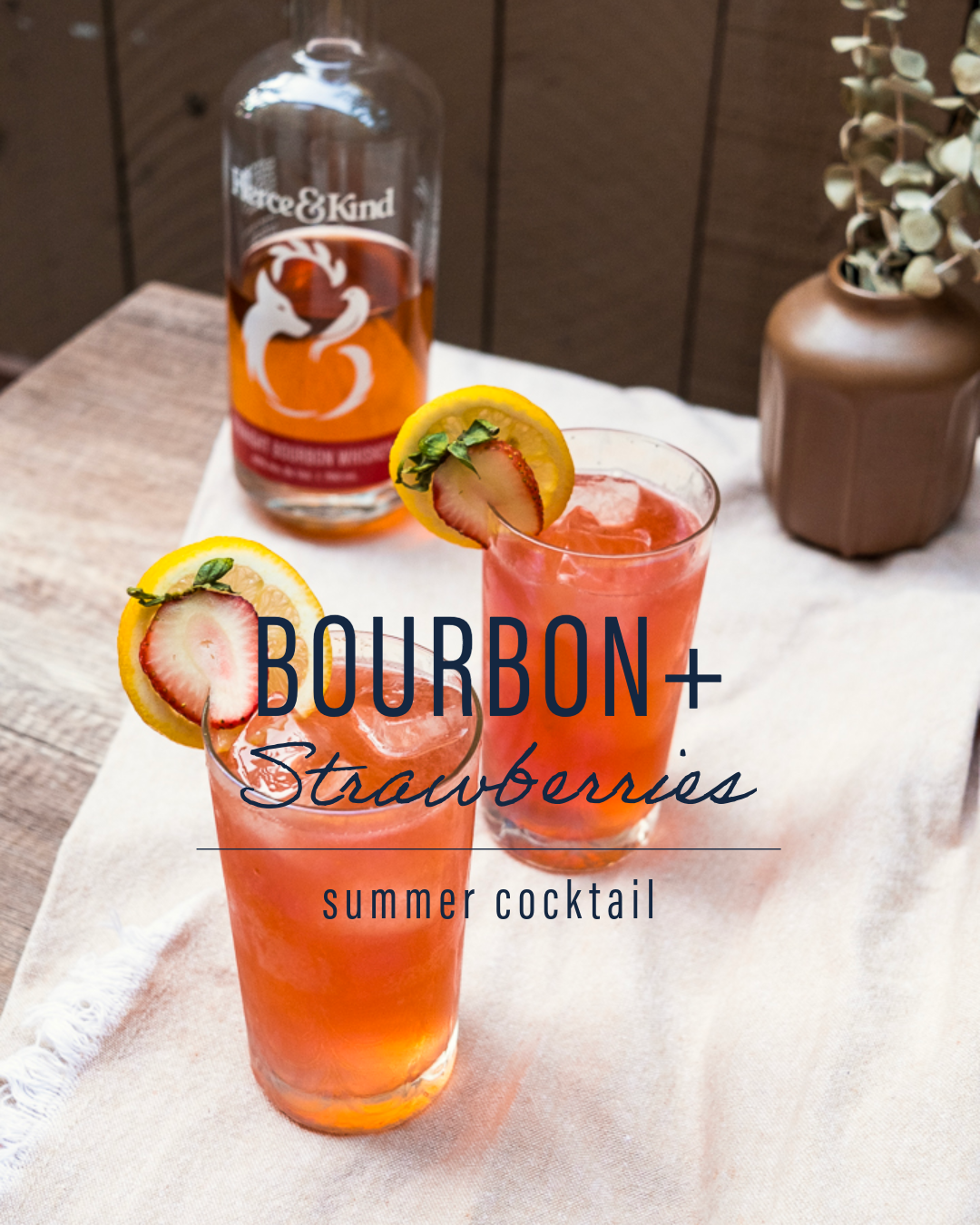 kentucky Buck
If you like a Moscow Mule, wait until you try this version with Bourbon + Strawberries!

Our mixologist Veronica Correa walks through scaling up this refreshing crowdpleaser for your next bbq or summer event.
Check out our recent post on the Kentucky Buck for the original cocktail recipe!

KENTUCKY BUCK (batch makes 5 cocktails, scale accordingly)
10 oz Bourbon
4 oz Lemon Juice
3 oz Strawberry Syrup
10-16 oz Ginger Beer
5 dashes Angostura Bitters (optional)

Strawberry Syrup
Add 3 tbsp sugar to 12 medium strawberries and muddle or blend.
Strain using a fine stainer. Keep refrigerated for up to 2 weeks.
Straight Bourbon
Upgrade: vodka Sodas
Longer days call for tall, refreshing cocktails ☀️
Our mixologist Veronica Correa whipped up some simple upgrades to add a little something extra to your Vodka Soda this summer.

Save to try these at home on the patio or for your next party.

What are some simple ways you upgrade your cocktails in the summertime?
Upgrade 1: Cucumber Quench
Fierce & Kind American Vodka
Cucumber Water
Lime
Soda

Upgrade 2: Raspberry Muddle
Fierce & Kind American Vodka
Muddled Raspberries
Crushed Ice
Lime
Soda

Upgrade 3: Lavender Fizz
Fierce & Kind American Vodka
Soda
Scrappys Bitters Lavender Bitters
Lavender Sprigs

American Vodka